STATE CERTIFICATE EXAMINATION IN POLISH
AS A FOREIGN LANGUAGE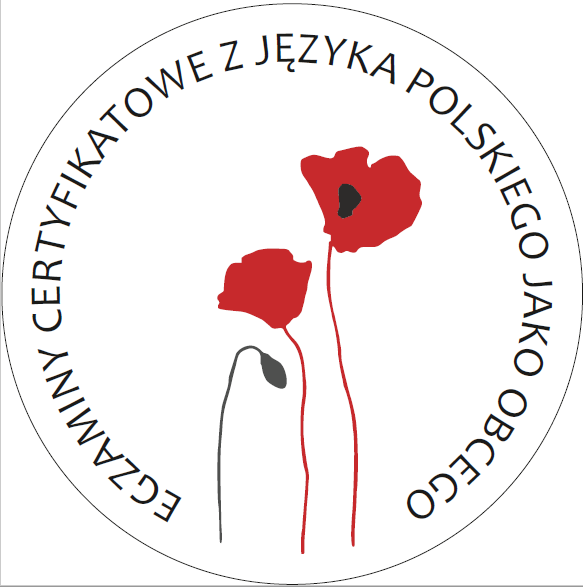 Edu & More has granted permission to stage the state certificate examinations in Polish as a foreign language (Decision of the Minister of Science and Higher Education No. 2/DWM/2017 dated 12. 01. 2017) at A2, B1, B2, C1 and C2 levels for adults and A2, B1, B2 levels for children and youth. A certificate in Polish as a foreign language is the only state document confirming the proficiency in the Polish language required ie. within the procedure of applying for Polish citizenship.

The next state certificate examination will be staged by Edu & More within the summer session: June 10th - 11th on B1 level.


ABOUT THE STATE CERTIFICATE EXAMINATION:
Next exam date:

June 10th – 11th, 2017

Registration for the exam:

from March 27th till April 30th (while places are still available)


Exam applicants:


Foreigners or Polish citizens permanently residing abroad, who are at least 18 years on the day of the exam

Required applicant's ID:

Passport or other ID document with a photo

Exam fee:

Exam fee (B1 level) - 120 Euro
Fee for issuing of a certificate - 20 Euro

Exam fee including fee for issuing of a certificate (exam + certificate) shall be paid in Polish zloty or in Euro. Price in Polish zloty should be calculated based on the average exchange rate - NBP table dated. March 31, 2017

The fee for the exam shall be paid by bank transfer or by cash at the examination center within 3 days of submission of application form and no later than April 30th (in case of applications submitted on April 30th).

Details for payments made in Poland:
Account owner: Edu & More Sp. z o. o.
Bank name: Bank Pekao S.A.
IBAN (PLN): 30 1240 1040 1111 0010 3000 6194
IBAN (EUR): 48 1240 1040 1978 0010 3697 5135
Bank transfer title: Name of the applicant, level of the exam, exam date.

Exam terms for people with special needs:

http://certyfikatpolski.pl/pl/oegzaminie/kandydaci-o-specjalnych-potrzebach
potrzebach
Regulations for candidates:

http://certyfikatpolski.pl/pl/informacje-dla-zdajacych/regulamin-dla-zdajacych

More info - contact us:
Edu & More
ul. Nowogrodzka 44/7
tel. 22 622 14 41
biuro@eduandmore.com