---
Confirm your level of Polish language proficiency
and get an international ECL certificate in Polish language!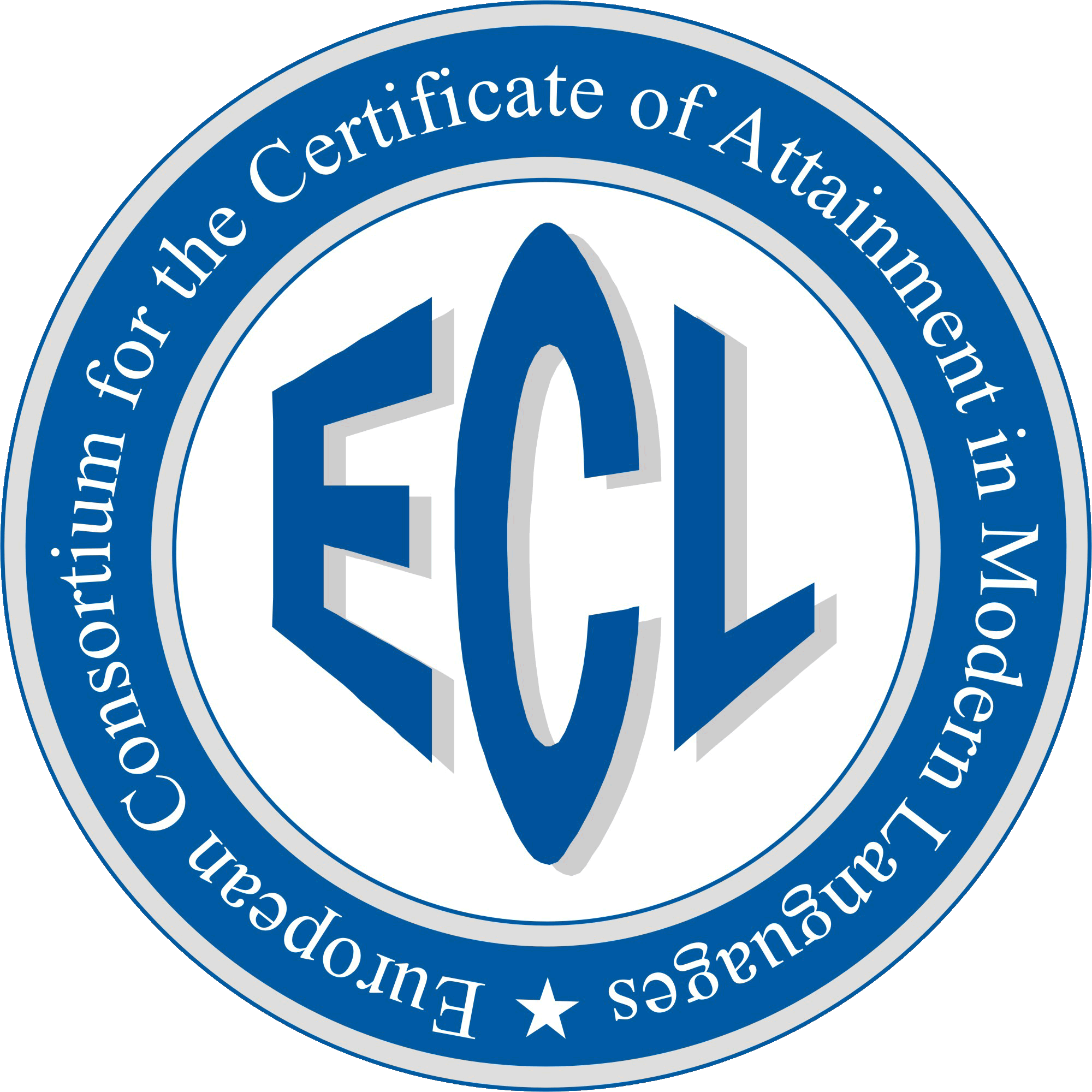 About ECL exam
ECL (European Consortium for the Certificate of Attainment in Modern Languages) is EU languages certified exam,
including Polish language
, based on a uniform, reliable and valid standard assessing the proficiency of foreign languages.
Its origins date to 1992, and its characteristic is comparability of exam results and certificates in all tested languages.
The exam is accredited by EALTA (European Association for Language Testing and Assessment).
The network of exam centres comprises universities and language schools.
Foreign Language Centre of Pécs University (Hungary) serves as a coordinating unit.
ECL exam profile
ECL certificate
confirms written and/or spoken knowledge of general Polish language
, in scope of topics connected with personal and professional life, in appropriate levels: A2, B1, B2, C1, compliant with Common European Framework of Reference.
ECL exam does not contain grammar tests; it concentrates on practical communication skills and tests 4 language competences:
Written part:
reading comprehension,
writing skills.

Spoken part:
listening comprehension,
speaking skills.
Benefits
:
certified knowledge of Polish language at the international labour market is an additional asset,
even if your job is not directly connected with Poland,
knowledge of the less widely taught languages, e.g. Polish language, is favourable for employers,
acknowledging exam at many universities in the EU as well as in public institutions,
confirmation of knowing Polish with and exam increases motivation for systematic learning.
Next dates of
ECL exam

:
-
December 4th, 2014
:
Polish language
- level A2.
-
December 5th, 2014
:
Polish language
- levels B1, C1.
-
December 6th, 2014
:
Polish language
- level B2.
Deadline for an application is November 6th, 2014


Exam fee:
-
80 Euro
(complete exam: oral and written part)
-
48 Euro
(partial exam: oral or written part)
---
Join our preparatory group courses for the exam ECL in Polish!

The course is dedicated for persons who have completed Polish courses at A2 / B1 / B2 levels
(or they reach these levels within a competence test).
During your 5-weeks course, you:
will practice all the skills covered by the exam ECL (speaking, listening, reading and writing - additional assignments),
will be familiar with practical tips how to pass the ECL exam,
will take a trial ECL exam.
Price of the course (340 zł) includes:
20 lessons with a qualified Polish teacher (5 weeks, 10 meetings x 90 min.),
all learning materials, including model ECL tests.

PREPARATORY COURSES FOR ECL Exam in Polish
(
28 Oct. - 27 Nov. 2014, 20 lessons in the price of 340 zł)
Classes 2 times a week - in total 20 lessons (Duration: 5 weeks)

DATES, ENROLLMENT

| Level | Description | Days | Hours | Start date | Sign up |
| --- | --- | --- | --- | --- | --- |
| | | | | | |
| A2/B1/B2 | intermediate/advanced | Tue-Thu | 07:30 – 09:00 | 28 October | |
| A2/B1/B2 | intermediate/advanced | Tue-Thu | 11:00 – 12:30 | 28 October | |
| A2/B1/B2 | intermediate/advanced | Tue-Thu | 19:15 – 20:45 | 28 October | |
---
You can also apply for ECL exam in our ECL exam centres in
Gdańsk
and in
Łódź
.
More info, including dates of preparatory courses for ECL exam:
ecl@polishonlinenow.com
Test samples:
International ECL Exam Centre - Foreign Language Centre of the University of Pécs
or visit our school and enroll to preparatory course for ECL exam.



Member of Consortium for Polish as a foreign languageNational ECL Exam Centre in PolandNational ECL Network Centre in Poland
Edu & More Sp. z o.o.
Polish language school for foreigners
00-695 Warszawa, ul. Nowogrodzka 44/7
ph / fax.: 22 622 14 41
e-mail:
ecl@polishonlinenow.com